What is Binaural Audio? Understanding Immersive Audio Formats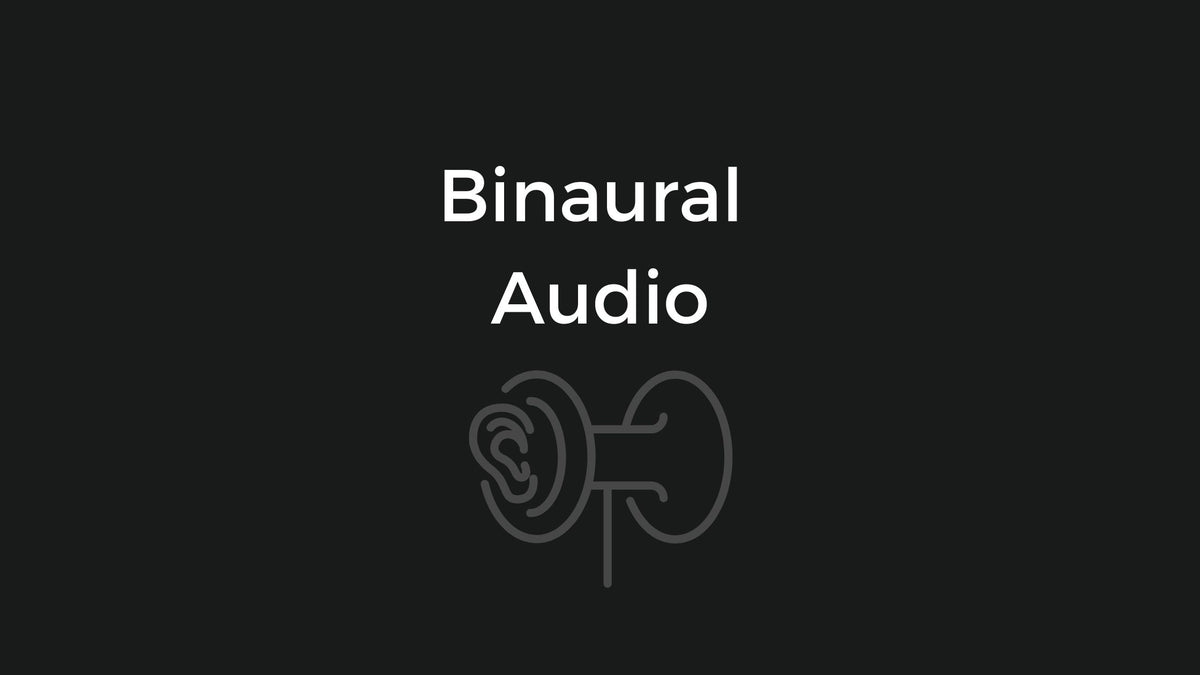 Have you ever heard of binaural audio? It's this unique way of recording sound that creates a three-dimensional listening experience. It's like the sound is coming from all around you, even from above and below! Similar to Dolby Atmos, it's a popular immersive audio format that's growing in popularity.
Binaural audio uses two microphones placed at the same distance apart as human ears to capture sound in a way that mimics how we hear things in real life. This creates a more realistic and immersive sound experience, which is why it's often used in virtual reality and gaming to make you feel like you're really there.
The trick to binaural audio is that it takes into account how sound interacts with the human head and ears. When sound waves travel through the air, they're affected by the shape of our head and the way sound is filtered by our ear canals. By using two microphones in the same position as human ears, binaural audio can capture these interactions and create a more accurate representation of how we actually hear things.
Sound engineers use a technique called "dummy head recording" to create binaural recordings. They use a mannequin head with microphones placed inside each ear canal to capture sound in a way that's as close as possible to how we hear things.

One of the most popular mic options is the Neumann KU100.
Binaural audio isn't a new technology - it's been around for years - but it's becoming more mainstream with the rise of virtual reality and gaming. It's also being used in healthcare to help treat tinnitus, a condition where a person hears a ringing or buzzing sound in their ears.
In short, binaural audio is a super cool way of recording sound that makes it feel like you're really there. Whether you're listening to music, playing a video game, or receiving healthcare treatment, binaural audio has the potential to create a more realistic and immersive experience. As technology continues to develop, we can only imagine the innovative ways binaural audio will be used in the future.