The Top 5 Studio Chairs of 2022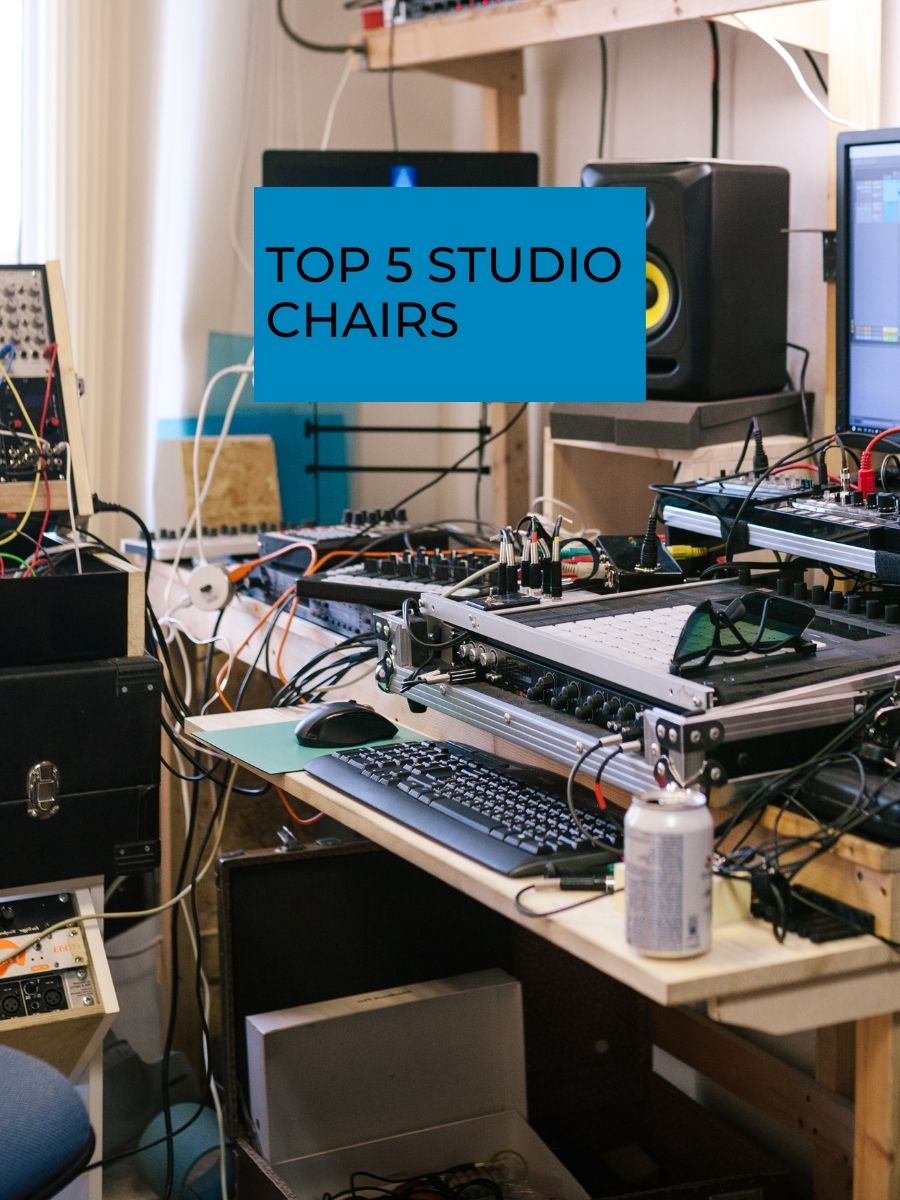 The Top 5 Studio Chairs—Which One Is Right For You?
When it comes to creating music and content, there are many different factors you will need to consider, comfort being one of the biggest ones. This means that your ergonomic needs while creating are of utmost importance. A good way to do this is by investing in the best studio chair for you. 
One of the most recognizable "studio chairs" is the Herman Miller Aeron. No matter your occupation or creative industry, the Aeron can help you sit comfortably and productively for long periods. This model may be expensive for some, but it is worth every penny. The Aeron is available in a wide array of sizes and fabrics, choose something that best suits your style. The Aeron is a bit heavier than other models, so factor that into your decision. This model also comes with a hefty price tag, but it is worth the investment.
The Herman Miller Sayl chair is a top choice for those who want a more affordable option than the Aeron. Like the Aeron, the Sayl can be customized to fit your body and increase productivity and comfort. The Sayl also comes in various sizes and fabrics, so it can be tailored to fit  personal preference. 
If you prefer a gaming-style chair for long hours of sitting, the Razer Enki is a solid option. The Enki features a premium breathable material to help stay cool even in long sessions. The Enki's arms are also adjustable and can move with you as you shift and sit. This feature makes the Enki perfect for musicians who need to frequently move their arms and reach specific instruments or equipment while recording. The Enki is also available in a wide array of color options, so you can choose the one that best suits your needs and aesthetics.
The Ergolab Stealth is another excellent option for those who want a purpose-built alternate to the Aeron and Sayl. The Stealth comes with adjustable lumbar support with a unique form factor, which helps the chair adapt to you throughout your session. You can customize it to fit your needs and improve your posture while recording. Like the Aeron and Sayl, the Stealth is also designed with a breathable back to keep you cool and avoid overheating. 
The Amazon Basics Low-Back is a great option if you are looking for a budget chair for recording and are less concerned with form and more function. The Low-Back has an adjustable headrest and basic features so you can customize it to fit your needs.
As you can see, finding the right chair for your needs can be challenging. Before you begin your search, it is important to understand what you are looking for in a chair and your budget. A good chair can make or break the creative flow; while it's not often the first piece of gear, we suggest taking your time when deciding on the right chair for you.

We hope this sets you up to sit a little more comfortably. Looking for tools for your setup and studio? We have those too, check them out here.