The Best Headphones of 2023: Some of Our Favorites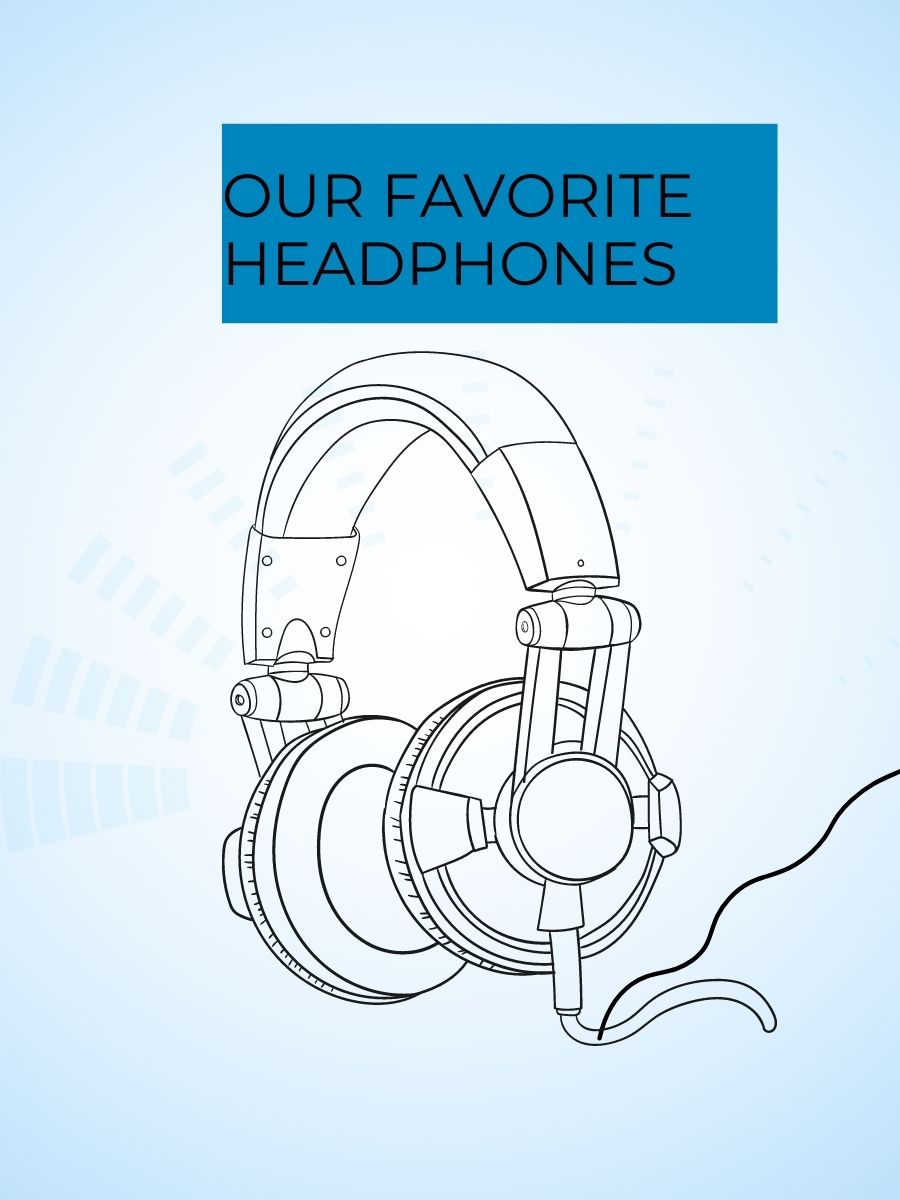 The Best Studio Headphones of 2023: Some of Our Favorites 
Whether you're recording, mixing, or mastering, the right pair of headphones can make all the difference. Luckily, there are a ton of great options available that cater to every need and price point. Check out our favorite studio headphones of 2023.
These Sony headphones have been a staple in studios all over the world for decades. The MDR-7506 is a real workhorse, with reliable audio performance at an affordable price point. The sound is warm and clear, with a  bass bump for a punchy sound at all volumes. The headphones are also extremely comfortable, easily lasting for hours on end with little fatigue. The MDR-7506 is an all-around great model that should be a part of every studio's inventory.
The ATH-M50x is a classic in the audio industry. Having been around since 2011, it offers exceptional bang for your buck. The sound signature is neutral and flat, making it perfect for recording, podcasting, and critical listening. The headphones are closed-back, meaning they cut out extra noise and leaks while keeping the audio inside the ear cups. These are a bit on the bigger side, but fold down for easy transport.
The DT 770 Pro is a legendary pair of studio headphones that has been used on countless recordings and is often pictured in studios. This model is a closed-back design with exceptional isolation making them a favorite for drummers. The build is mostly metal, making these headphones very durable (again...drummers). The DT 770 Pro is an all-around great model that is sure to elevate your sessions.
Note: The DT770s are the first high impedance headphone on this list.
This means they will require more power than a consumer grade headphone output can deliver. When investing in headphones you want to be sure you are pairing them with an ample headphone amp, audio interface, or DAC.

The HD600 is a classic open-back model that has been in production since 2002. Despite being a bit older, the HD600 still holds up remarkably well in comparison with the latest models. The sound quality is open, honest, and clear, making it perfect for mixing, mastering, and critical listening. Unlike other headphones, the HD600 is relatively unassuming and is a great choice for recording in a quiet environment. The ear cups are thick and well-padded, making them extremely comfortable for long sessions. The only downside is that they're not collapsible, so they're better for home use than travel. The HD600 is an all-around great model.
Focal's professional-grade Clear headphones are some of the best models you can find. These headphones are open-back, meaning they don't cut out extra noise and are less effective at keeping the audio inside the ear cups. The headphones are extremely transparent and responsive making these a premium option for all audio applications. 

There are many things to keep in mind when shopping for studio headphones. The most important factors are sound quality, comfort, durability, and personal preference. Make sure to choose a pair that suits your needs and has the features you're looking for. Good studio headphones will last you many years and help you produce high-quality tracks. 

Be sure to pickup an H-Clip to keep your headphones off the floor and accessible.